On Saturday afternoon,
daegaer and I called over to visit
barsine. But we had an ulterior motive. Although usually we would be delighted merely to visit the charming
barsine*, this time we were really there to see....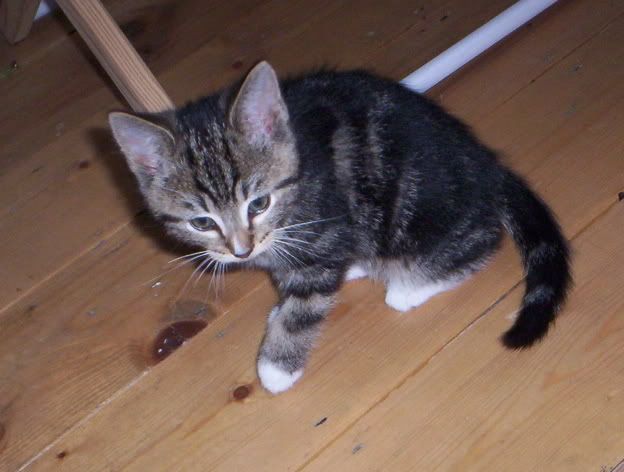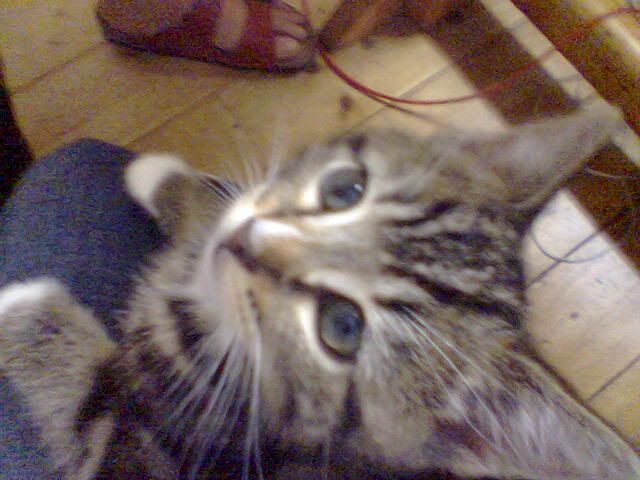 As you can see, Basil is an extremely charming person, who is staying at
barsine's house for a week until he moves on to his new home at
barsine's parents' place. He is a very noisy, adventurous fellow, who greeted us with cries of joy every time we came into his room, and fell asleep in all of our laps at various points in the afternoon.

*I should add that, as ever,
barsine was a wondrous host, and fed us copious amounts of tea and Pringles and (later) wine. We (well, me and
barsine) also bounced about the garden on a space hopper and, best of all, leapt up and down on a large trampoline, which is surprisingly tiring....