So, the other weeks I went down to stay with the lovely
majea in Brighton. And there I met....the famous leopard kittens.


Such goggling eyes! He's demanding food, by the way.



She's sitting on top of a door! Seconds later, Loki jumped up too. There was an altercation. But here's the surreally cute calm before the storm...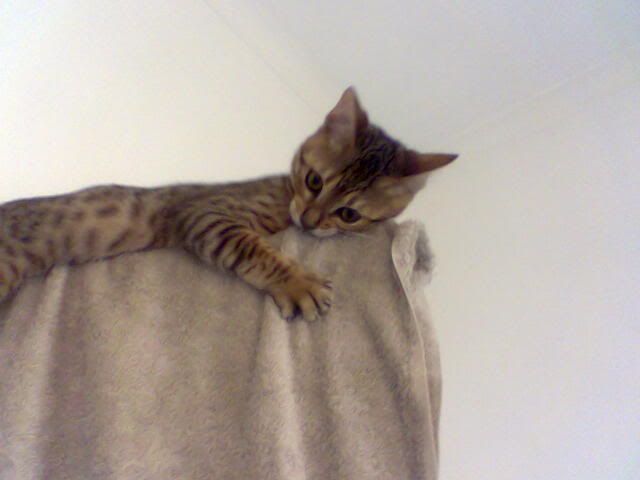 And finally....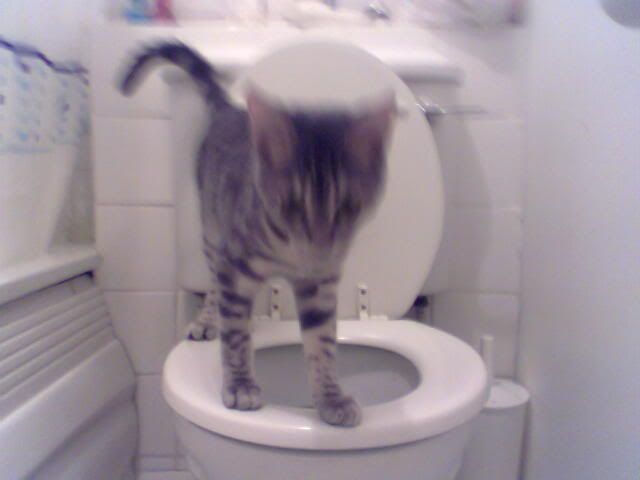 Are they not the coolest, cutest things you've ever seen? Oh yes they are.