It's the last day of my twenties! But I can't mind too much, after the fabulous celebrations of last night. Many thanks to everyone who came along, especially
barsine, fellow birthday girl
daegaer and
radegund. It was lovely to see you all, and I am laden down with fabulous gifts. And here are three of them....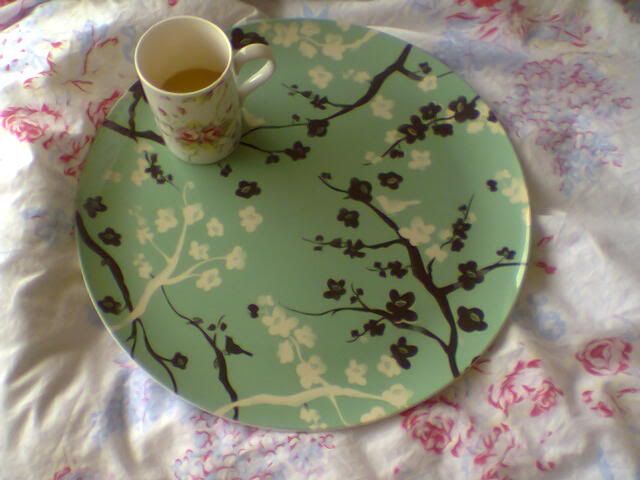 Isn't it absolutely beautiful? As is my gift from
barsine, who knew I'd craved this cushion in Urban Outfitters for ages.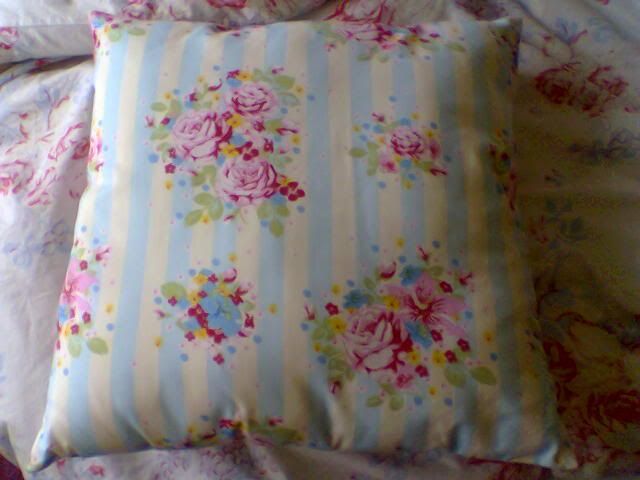 It goes perfectly with my room, too.
And my dear friend Mozzer gave me possibly the greatest t-shirt ever...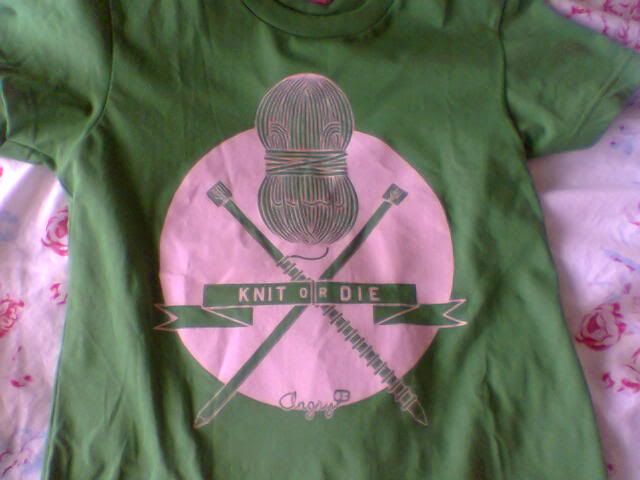 And from other nice people I got an amazing orchid plant, a lovely head scarf and sparkly hair tying-thing, and a wind-up Mary (as in Our Lady). So in conclusion, I have lovely friends, and last night was great.